Prioritize your love life this month!

Amazing Marriage 101

is a 90-minute workshop for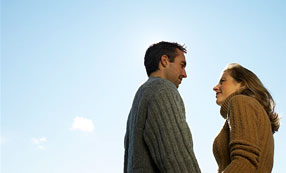 anyone who's in a committed relationship. It's especially helpful for couples who are parenting young children -- a rewarding task, of course, but also one that really takes it toll on a relationship. The research confirms that marital satisfaction takes a hit when the kids are little. It's a tough time for family balance and often our marriages can end up on the back burner.
Join us:

hear the best in marriage research

gain insight from stories taken from real-life marriage counseling sessions

learn the normal developmental stages of marriage


find out what it takes to have an amazing marriage
Thursday, January 15, 7-8:30pm


$25/person or $40/couple

Register (click, then scroll down)
"The feedback that couples have given me is that this has been a lot more fun and a lot more helpful than they expected ... it has given them more hope and faith in their relationship," says facilitator Maureen Campion, psychologist, marriage counselor and director of Parenting Oasis, who will share her passion for marriage and some practical advice about building a relationship for a lifetime.
"Even the guys like it!"

Even if you can't attend, sign up for Maureen's weekly newsletter "Notes from a Marriage Geek".